Policy engagement to build a digital future in Asia
313 Sisowath Quay
Phnom Penh, Cambodia
A capstone session will be held in Siem Reap, Cambodia, August 22nd – 23rd, 2023.
Check back here for details.
Policy engagement to build a digital future in Asia
Join us for a two-day event that will bring international and regional businesses together with digital policy experts to discuss the issues shaping the future of the digital economy in the region in general, and their impacts on the private sector in particular.
Gain fresh insights into the challenges and opportunities around digital issues driving economic growth, including:
USAID's Digital Asia Accelerator and MangoTango are organizing this event on March 29-30, 2023, in Phnom Penh, Cambodia. Sessions will be available online if you cannot attend in person.
The digital revolution has profoundly impacted economic development world-wide, and many Asian nations are reaping its rewards. This exponential growth has raised a host of pressing new issues linked to online privacy, security, and lagging policy frameworks.
These issues are provoking serious new challenges to both individuals and organizations, particularly to online businesses and entrepreneurs.
The goal of this forum is to build engagement and foster dialog to promote harmonized, transparent, and business-friendly digital trade policies across the region.
ZOOM link will be sent 1 day before the event
In-Person for 1 Day
|
Free
In-Person for 2 Days
|
Free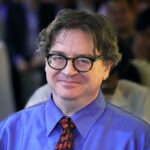 Vice President, Board of Governors, American Chamber of Commerce in Cambodia, Chair, AmCham ICT Advocacy Committee and CEO, MangoTango Asia
Chris has been working in Southeast Asia since 2012, helping companies with digital transformation and creative technology solutions for media and marketing. He has held leadership roles for digital strategy at Ogilvy (WPP), Omnicom digital agency groups, and prominent ad tech firms. He has lectured on digital strategy at UC Berkeley, NYU, Princeton University, and the National University of Singapore.
As Chair of the AmCham and EuroCham ICT Committees in Cambodia, he consults with the Royal Government of Cambodia on eCommerce and technology legislation. Chris holds a BA from Columbia University in New York City, including post-graduate studies in anthropology and learning theory. He learned to code at the dawn of time, on DEC PDP-11 and Apple 2+ computers.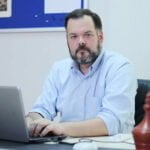 Provost, Paragon University, CICP Senior Advisor and Distinguished Senior Research Fellow
Bradley J. Murg, PhD is Provost and Vice-Rector for Academic Affairs at Paragon International University. He first visited Cambodia in 2000, when he was a Henry Luce Scholar working at the Asian Development Bank. Dr. Murg also has been recognized as Distinguished Fellow and Senior Advisor at the Cambodia Institute for Cooperation and Peace; lead editor of The Journal of Greater Mekong Studies; and Scientific Advisor at Future Forum. His research, supported by grants from the Social Science Research Council and the International Research and Exchanges Board, focuses on contemporary international relations in Southeast Asia; the political economy of foreign aid; and the Greater Mekong Subregion as a whole. Dr. Murg graduated Phi Beta Kappa from Emory University with a B.A./M.A. in philosophy, received an M.Sc. in economic history from the London School of Economics, and his M.A. and Ph.D. in political science from the University of Washington. Dr. Murg's research languages include English, French, Mandarin Chinese, Russian, and German.
Startup Ecosystem Consultant - Digital Public Goods, UNICEF Office of Innovation
Cheryl Ng is the Startup Ecosystem Consultant who published the Digital Public Goods (DPG) Accelerator Guide to support entrepreneurs and accelerators to develop and scale solutions that are DPGs.  She managed the Digital Public Goods pathfinding pilots across 10 countries to support UNICEF country offices in identifying and implementing DPG solutions with multi-layered approaches from the creation of DPGs by entrepreneurs to building local capacity of government on integrating DPGs into their Digital Public Infrastructure (DPI). From working at a multi-national technology corporation, an international social enterprise to now international development – she worked on a global team partnering and engaging the startup, student, and community developer community at Microsoft and served on the board of a youth empowerment Canadian non-profit organization, Power Unit Youth Organization. In Cambodia, Cheryl has led the design and execution of the first pilot incubation program at UNDP, Bluetribe, which launched during the COVID-19 pandemic, under UNDP Cambodia to help incubate young entrepreneurs and their startups within 6 months in partnership amongst private sector, local government entities, and international organizations in South East Asia.  She then moved to working at Platform Impact as the Head of Venture Building to build the growth business strategy and investment proposals for operational size businesses in Cambodia.  In 2021, she wrote a guidebook for ecosystem support organizations on what existing model of activities are in Cambodia, what works and/or doesn't for a specific demographic or stage of a startup, and what success factors organizations measure their indicators on. Cheryl is known for her passionate entrepreneurial spirit to create better & equal economic development opportunities, strengthening local communities and startup ecosystems, and enabling an equitable digital transformation where solutions and services are accessible to and benefit the most vulnerable.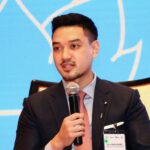 Mr. Siriwat Chhem Director, Centre for Inclusive Digital Economy, Asian Vision Institute (AVI)
Mr. Siriwat Chhem is Director of the Centre for Inclusive Digital Economy at the Asian Vision Institute, Advisor to the Council for the Development of Cambodia, with the rank of Director General, and Advisor to CamTech University. He focuses on digital and cyberspace issues from policy, academic, and business perspectives. His professional experiences include leadership, advisory, and consulting roles at think tanks, government agencies, science and technology universities, commercial banks, and tech startups. He has a combined academic background in Science, Arts, and Business, specializing in Digital Technology Management, Artificial Intelligence, Diplomacy, Chemistry, Physics, and Environmental Science. He has published numerous books and papers and is regularly invited as a guest speaker at international conferences, on the topic of Digital Economy and Cyberdiplomacy.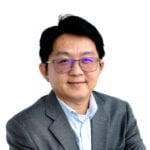 Public Policy Manager, Meta
Dr. Heng Pheakdey is a public policy professional with a decade of experience working with policymakers, civil society, and the private sector at the national and regional level. He specialized in policy analysis, government relations, tech regulations, data analytics, and digital economy. Based out of Singapore, he is currently leading public policy work for Meta (Facebook) in Cambodia and Laos where he leads engagement with the local stakeholders and supports the implementation of Meta's projects on digital literacy and economic impact initiatives. Dr. Heng holds a Master in Public Policy from the Lee Kuan Yew School of Public Policy in Singapore and a Ph.D. in Social Science from VU University Amsterdam in the Netherlands.
Ms. Byambajargal Ayushjav
Founder and CEO of Faro Foundation, Meta (Facebook) Country Representative, Mongolia, and Chair, ICT Committee, AmCham Mongolia
Head of Department of Computer Science, Paragon International University
Neil Ian Cadungog-Uy graduated with a Bachelor of Science Degree in Information Technology at Negros Oriental State University, Dumaguete City, Philippines. He finished his Master of Science Degree in Information Technology at the same university specializing in Systems Analysis and Design. With his 18+ years of experience in IT Professional Service, he gained his field of expertise in Requirements Engineering, Applied Software Design and Architecture, Project Management with Agile Scrum and ITIL, and Computer Systems Servicing Level 2.  He spends some of his time as a volunteer to NGOs who need tech support, basic computer literacy training and competency development, and Cybersecurity Literacy.  Using his Mile 2 Cybersecurity certificate in C)PEH and his experience working with Fintech projects involving GDPR, he advocates cyber security awareness to educate everyone in protecting their own personal data and privacy and uses his knowledge to teach Information Security and Risk Assessment at Paragon International University.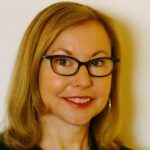 Chief Strategy Officer, MangoTango Asia
Nancy Jaffe is a senior strategist and researcher with a focus on communications and behavior change with global experience in public and private sector projects, including for Microsoft, IBM, Nielsen, Ogilvy (WPP). Nancy is a thought leader on emerging consumer behavior and the rise of the new middle class in Southeast Asia, with a special focus on their information and media consumption. She has an in-depth understanding of Cambodia and has lived and worked here for over seven years. Nancy has an M.A. in Social Psychology and Statistics from Columbia University, New York, and B.A. in Psychology from Wellesley College, Massachusetts.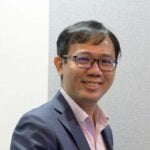 Trade Facilitation Advisor, Global Alliance for Trade Facilitation/ Swisscontact
SOK Kha is a trade facilitation advisor for ASEAN–EU project ARISE Plus Cambodia, to support the Cambodian government in implementing various trade facilitation measures, with a view to better integrate Cambodia into ASEAN Economic Community and to accelerate the implementation of WTO's TFA. Concurrently, he also manages the Improving Small Package e-Trade for SMEs (SeT4SME) project of the Global Alliance for Trade Facilitation (GATF). SOK Kha is a fellow at the Asian Vision Institute (AVI), a research think tank based in Phnom Penh. He also served as a Visiting Fellow at the China Institute of International Studies (Beijing: Oct-Nov, 2019). He has written and published articles and book chapters on SMEs, trade policy and trade facilitation, and regional integration.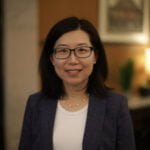 Deputy Director for Asia, Center for International Private Enterprise (CIPE)
Catherine Tai is the Deputy Director for Asia of the Center for International Private Enterprise. She is responsible for overall program management, performance reporting, donor communication and partnership management throughout Southeast Asia. Tai's portfolio of projects focuses on partnering with business associations to strengthen the role of the private sector and mobilize local networks of small and medium enterprises for constructive policy reform. In addition, she manages anti-corruption initiatives that improve the monitoring of public procurement. She works closely with local program partners to ensure progress towards stated outputs and outcomes and travels throughout the region to monitor results and meet with stakeholders and beneficiaries.
Tai is a seasoned international development professional with a decade-long experience conceiving, implementing, monitoring, and evaluating programs in East and Southeast Asia. Previously, Tai was the Senior Program Officer for East Asia at the Eurasia Foundation, where she provided technical assistance to civil society groups and designed new initiatives with local partners. She has a Master's degree in Public Policy from the University of Maryland – College Park and a BA in Diplomacy from National Chengchi University, the top liberal arts university in Taiwan.