Webinar: Cybersecurity Savvy
Principal Research Scientists at University of Washington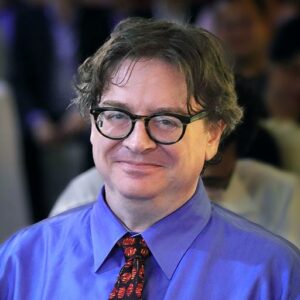 CEO, MangoTango Asia and Chair, ICT Committee, AmCham Cambodia
Provost, Paragon University, CICP Senior Advisor and Distinguished Senior Research Fellow

Cyber Security Savvy – Protecting Your Business is part of the Digital Policy Advocacy Support program under the USAID's Digital Asia Accelerator (DAA) project. DAA aims to improve micro, small and medium sized enterprises' (MSMEs) and citizens' capacities to safely and effectively use digital technology, and to elevate their capacity to engage on digital economy policy issues in Southeast Asia and Mongolia.
This webinar will share inside stories of cybersecurity issues and what you can do to avoid them.
The featured speaker is Jessica Beyer, Principal Research Scientists at University of Washington, speaker and author of articles on cybersecurity policy and risk, international threat actors, and related issues.
Learn how businesses can protect themselves from cyber threats/risks and stay safer while doing online business